By Chelsea P.

Winter is here
Winter is near
All the forest animals will soon disappear
Into hibernation
Away they will go
Soon all the forest beds will be coated with snow

By Aaron Y.
Free a tree
Dancing with glee
Provides all the needs
For the bees
All you need is a seed
Look outside, you mostly see me!
Powered by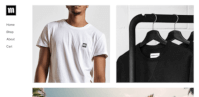 Create your own unique website with customizable templates.